Details

Category: CodeTyphon CTCenter
Published: Friday, 03 May 2013 16:37
Written by Sternas Stefanos
Hits: 19985

With this CTCenter form you can totally update CodeTyphon Studio in 3 steps.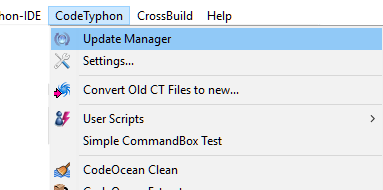 1. Step: Check for updates
1) Select the CodeTyphon Studio version you want to Download:
Latest Released Version (Stable)
LAB Development Version (Experimental)
2) Hit

 "Check for updates" button, to download server files list.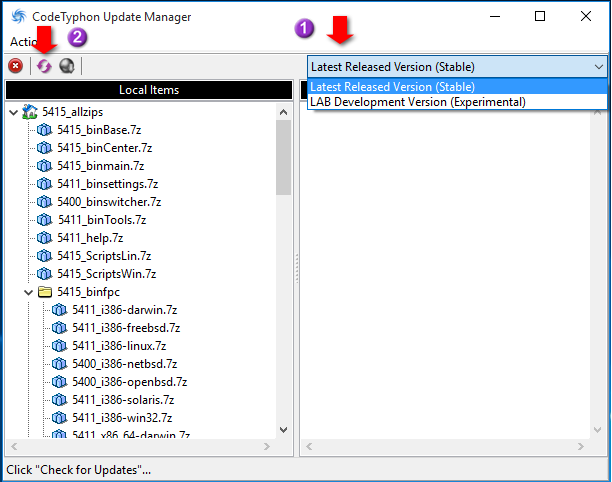 2. Step: Download Updates
3) Hit

"Download Updates" button to start download procedure,
    this can take some time...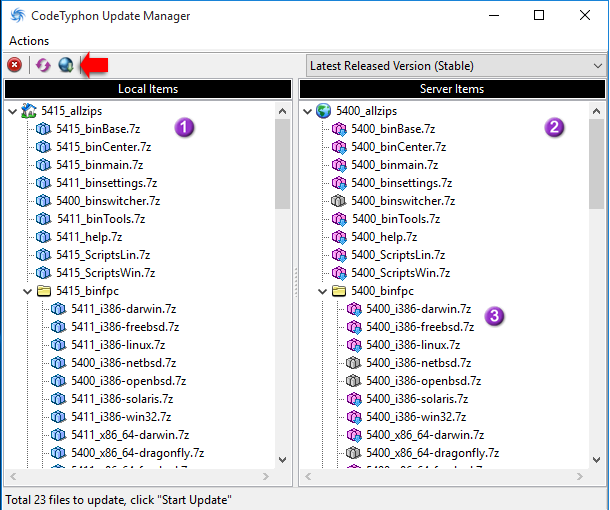 Local files


Server Files


 File must update
3. Step: Rebuild ALL
4) If all new files have downloaded CTCenter will be close
and "Setup Script" 

of downloaded CT version will be execute.
Please select option 8) Remove and Build ALL.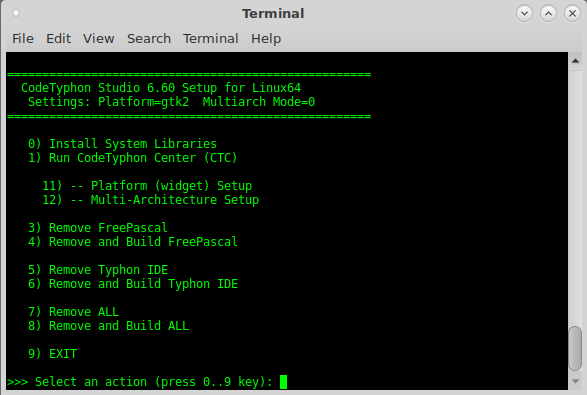 You can Download and test CodeTyphon Studio "LAB Version" and then if you want,
you can go back to CodeTyphon Studio "Stable Version".