Details

Category: CodeTyphon Host OSes
Published: Thursday, 08 December 2016 07:46
Written by Sternas Stefanos
Hits: 11904
We test Lab CodeTyphon 6.00 on Korora 25


Korora was born out of a desire to make Linux easier for new users, while still being useful for experts.
The main goal of Korora is to provide a complete, easy-to-use system for general computing.
Originally based on Gentoo Linux in 2005, Korora was re-born in 2010 as a Fedora Remix with tweaks and extras to make the system "just work" out of the box.
More for Korora OS here

System: Entry level PC with 1 CPU (4-Cores) / 8 Gbyte RAM / 120 Gbytes Hard Disk / 1680x1050 pixels Monitor
OS : Korora Linux 25 64 bits, with MATE Desktop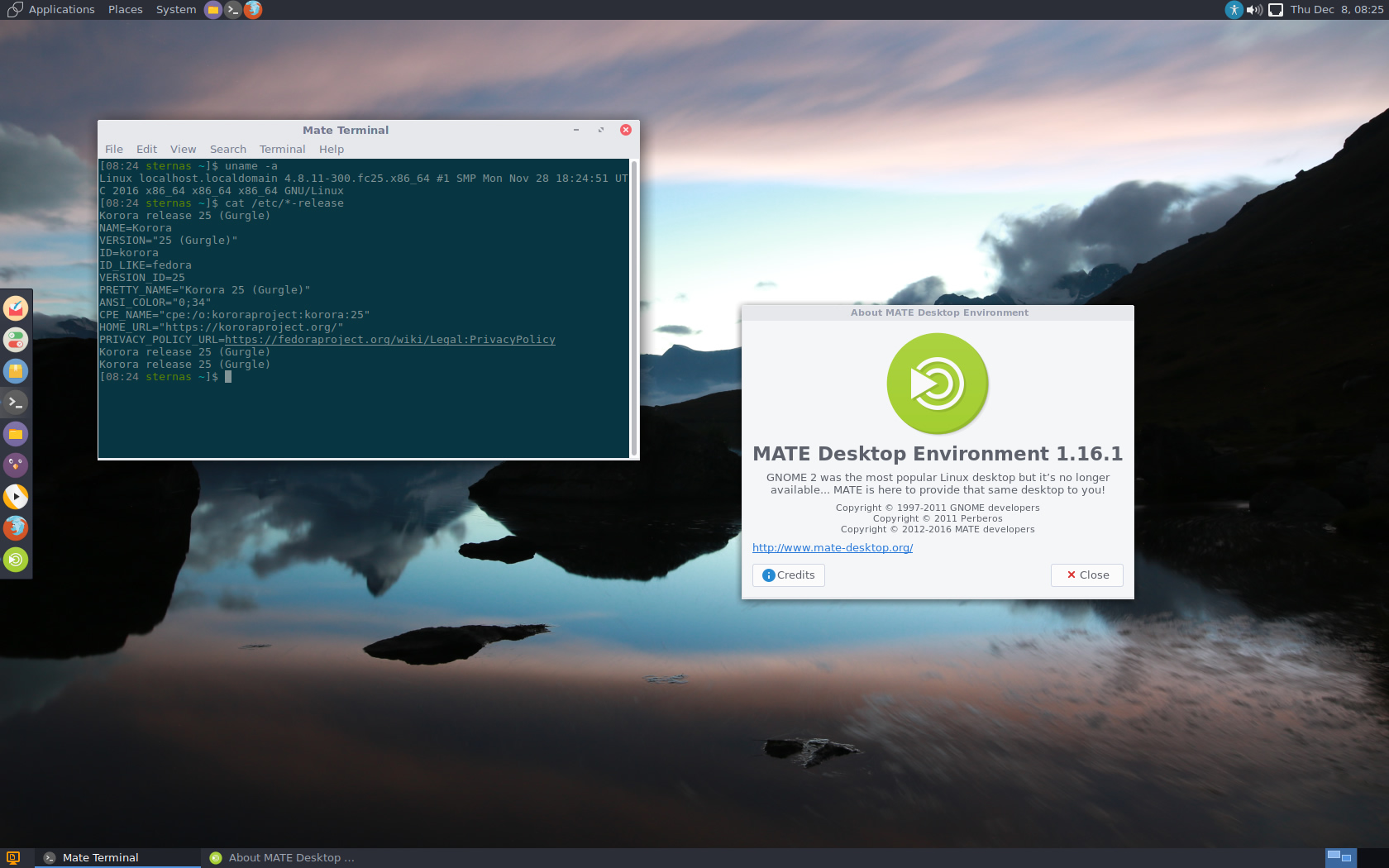 1. Preparation-Give "sudo" root privileges
Open a terminal and exec
su
nano /etc/sudoers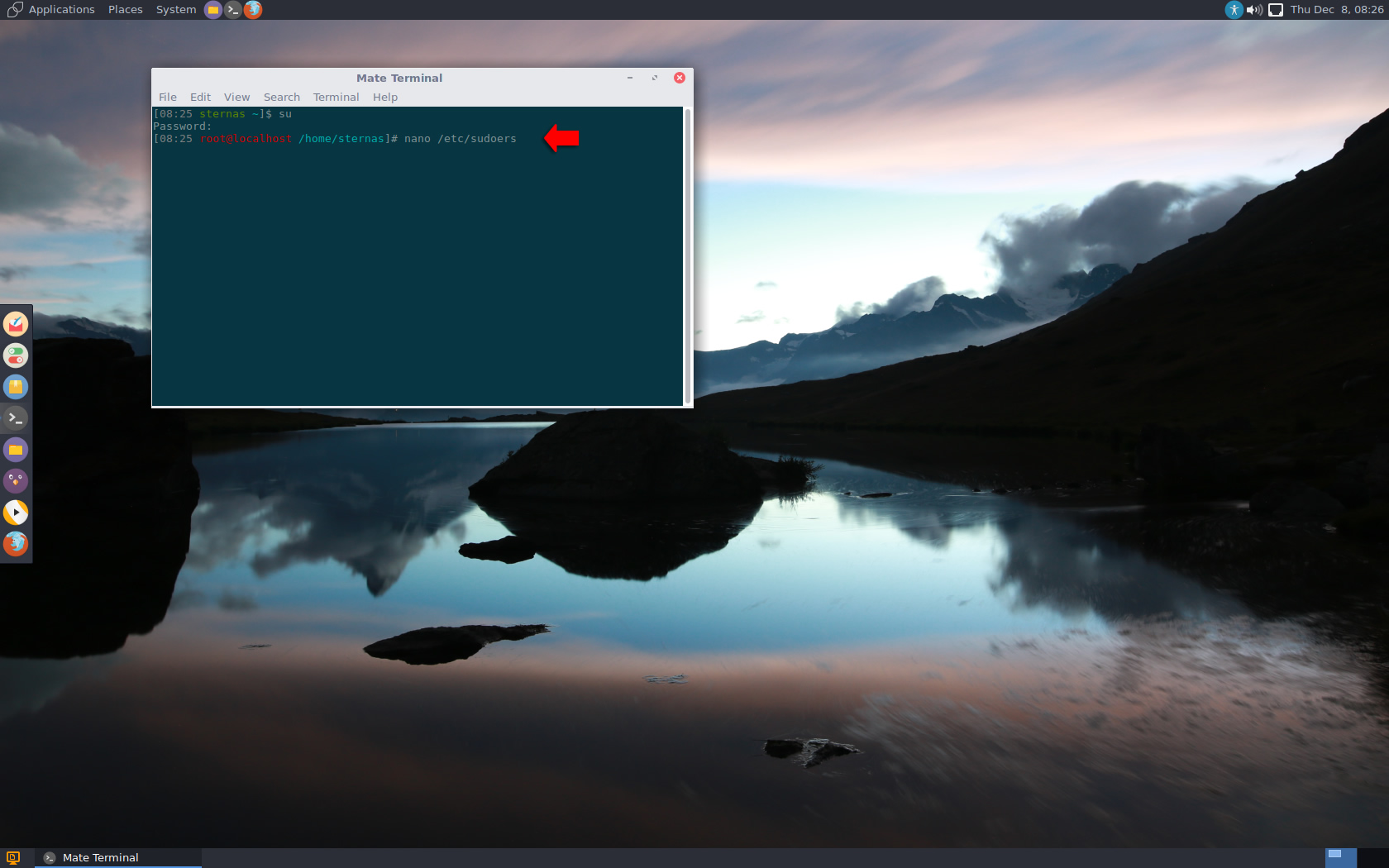 add at the end of /etc/sudoers the line
username ALL=(ALL) NOPASSWD: ALL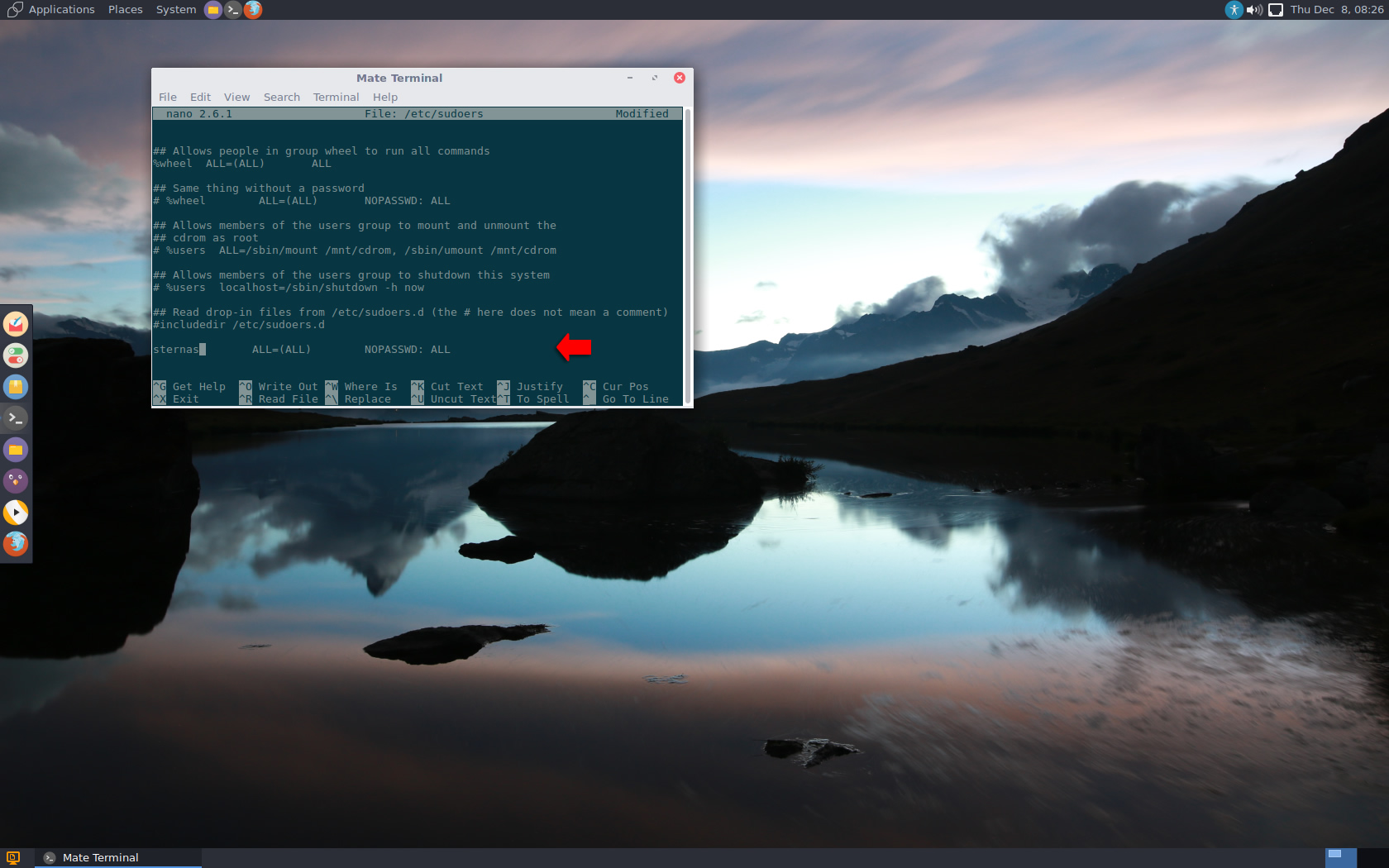 Ctl-X to exit and Y to save
2. Download-Unzip-Install
Download CodeTyphonIns.zip and unzip to your home directory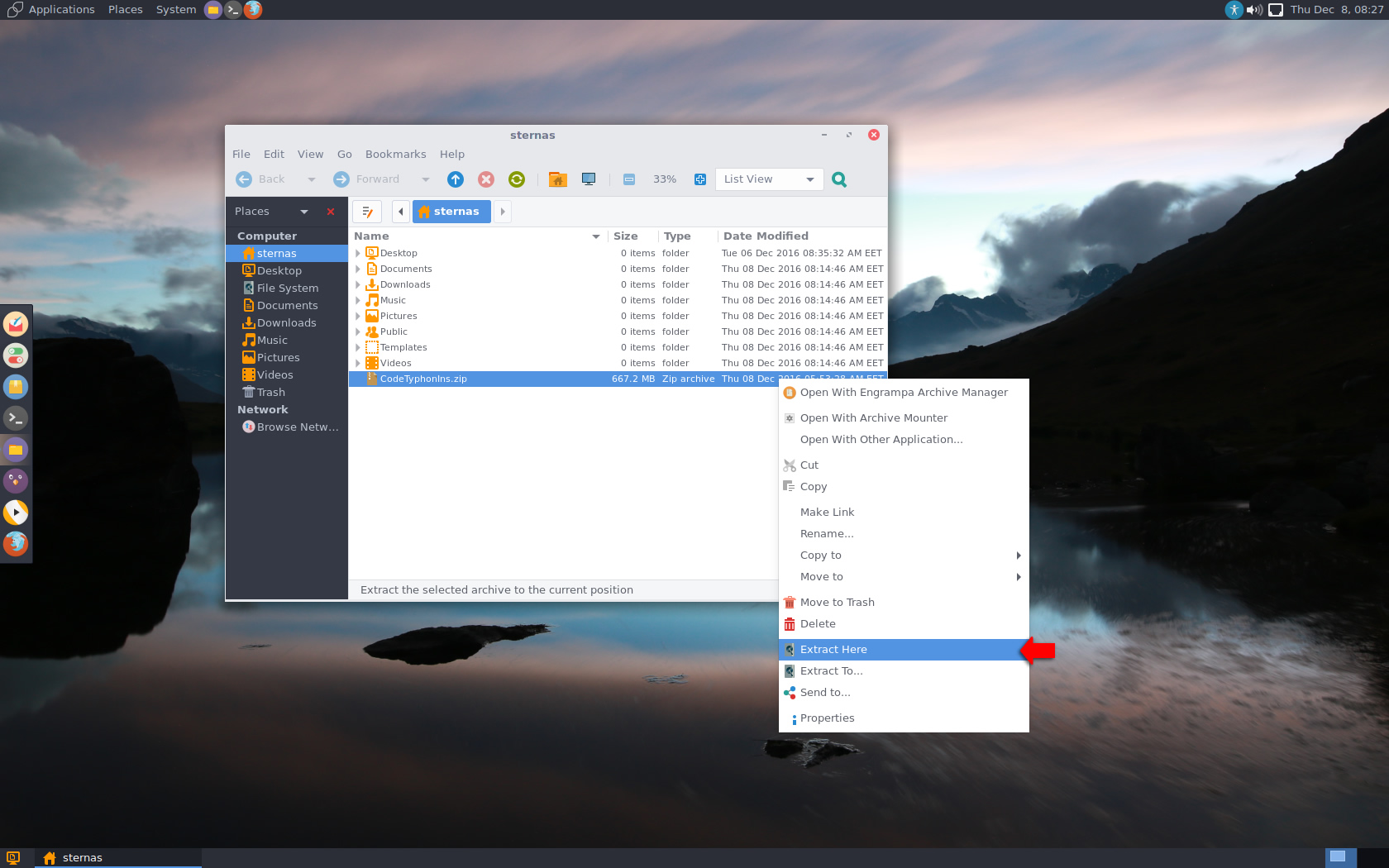 Open a terminal, and go to new CodeTyphonIns directory
cd CodeTyphonIns
Start CodeTyphon Installation with command
sh ./install.sh
Give zero "0" to Install CodeTyphon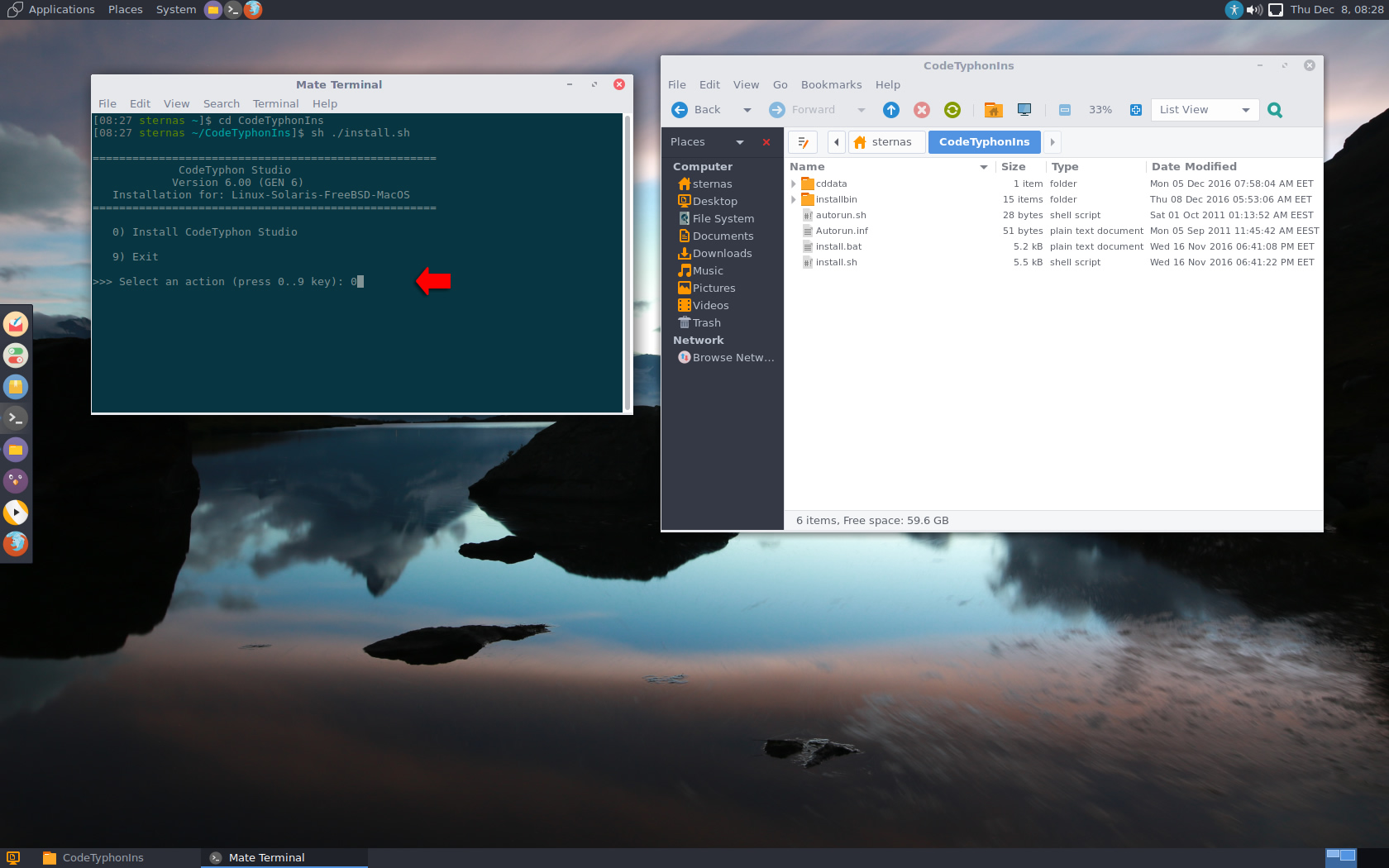 3. Setup and Build
After CT install you can start CTCenter or to continue with the open terminal.
We don't change GTK2 Platform, MATE desktop based on GTK2.
It's the first installation of CodeTyphon on this PC, so we select "0" to install "system libraries".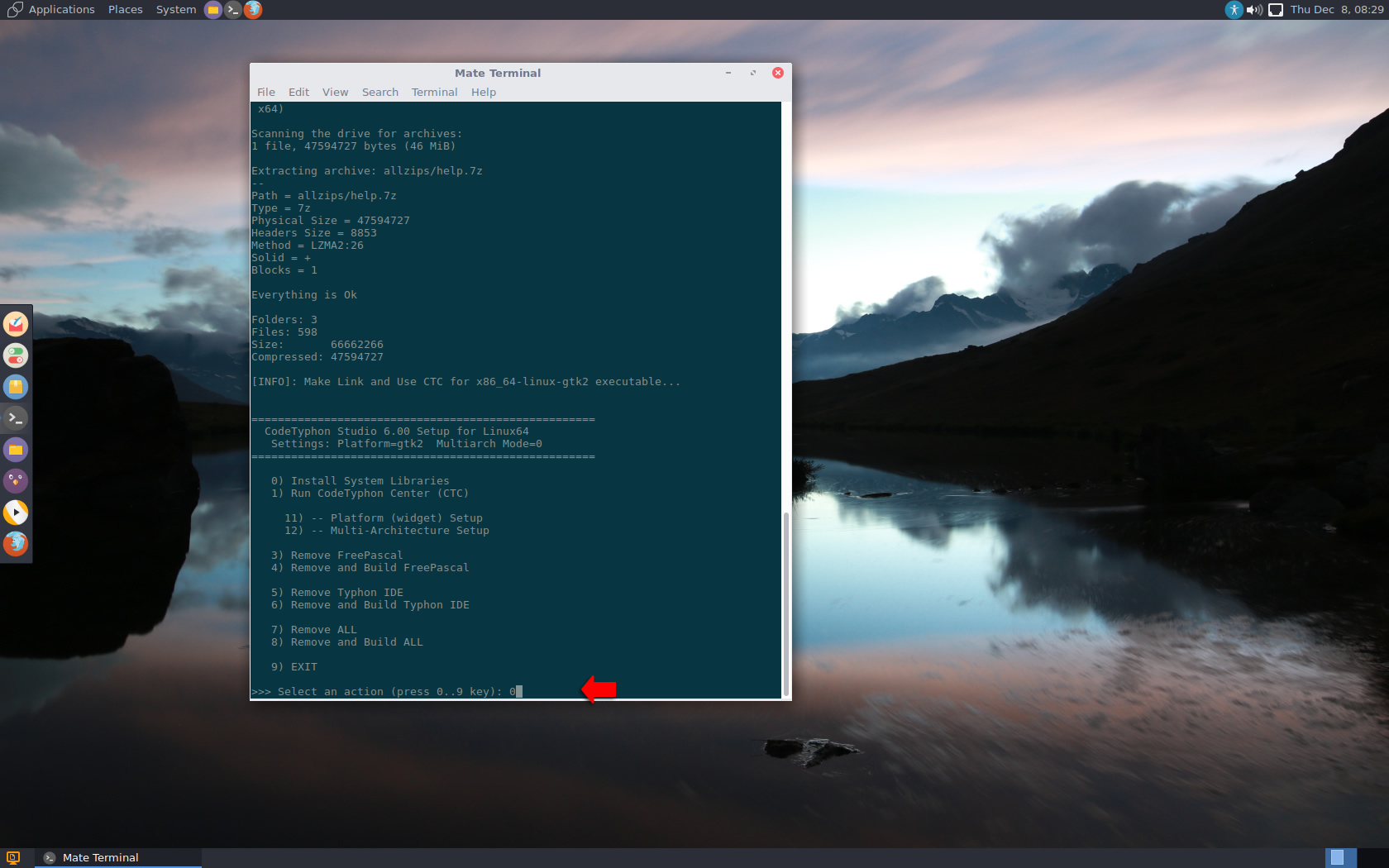 Select "8" to build all...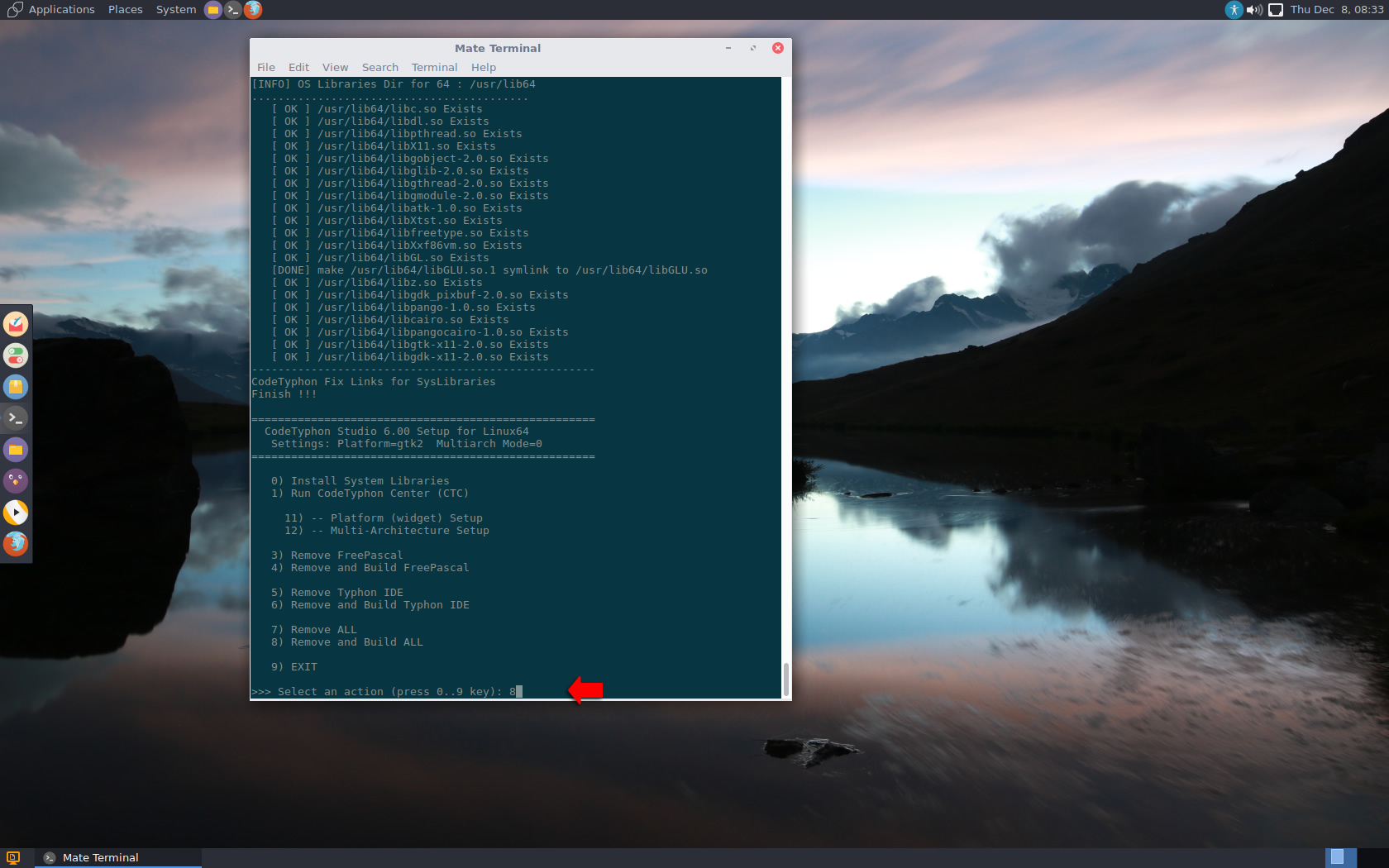 4. Finally


CTCenter and Typhon64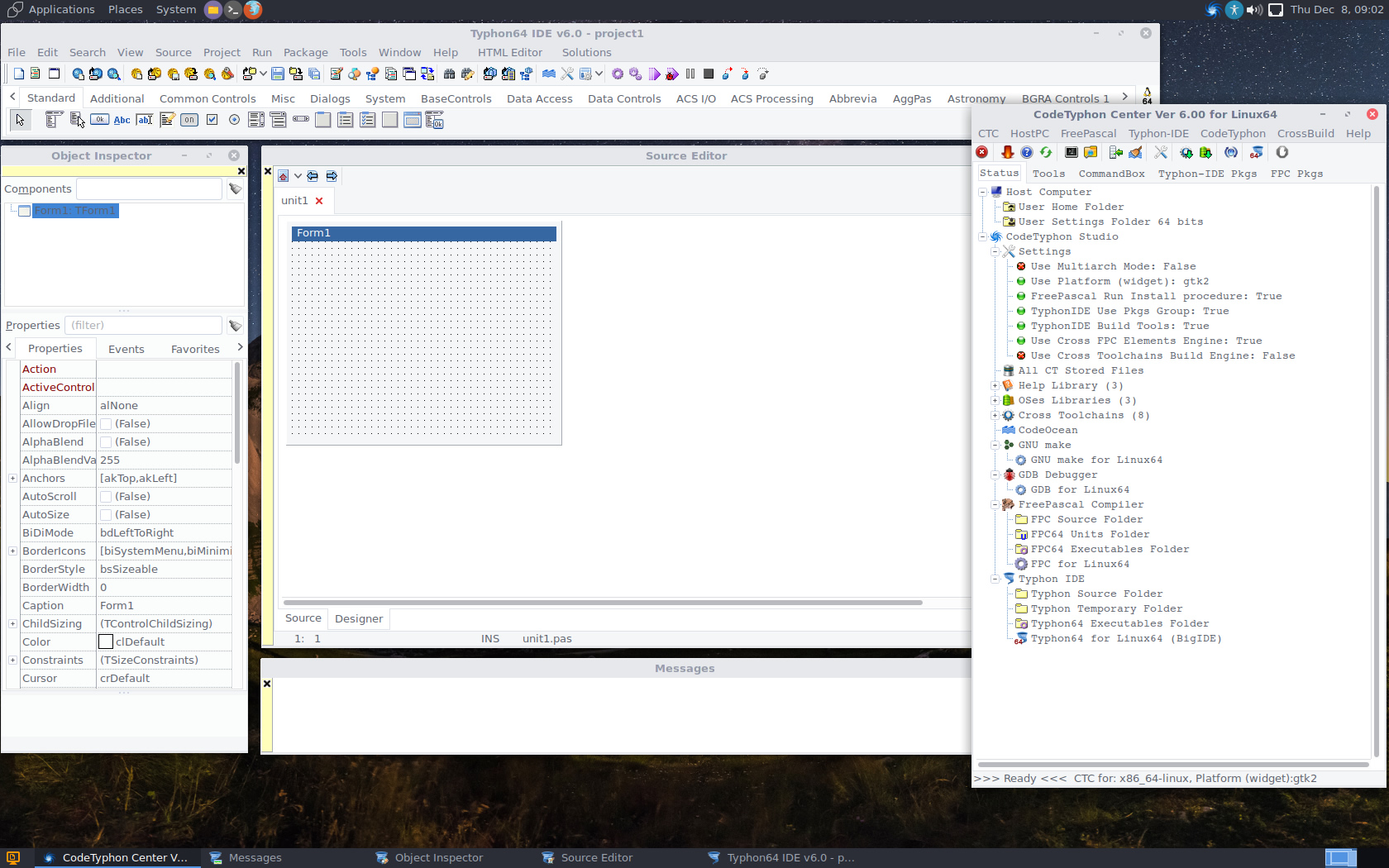 5. Libraries tests
Screens from some Libraries tests...