Details

Category: CodeTyphon Host OSes
Published: Sunday, 16 October 2016 01:38
Written by Sternas Stefanos
Hits: 13529
We test Lab CodeTyphon 5.90 on Ubuntu 16.10


Ubuntu Ubuntu (pronounced oo-BOON-too) is an open source Debian-based Linux distribution.
Sponsored by Canonical Ltd., Ubuntu is considered a good distribution for beginners.
The operating system was intended primarily for personal computers (PCs) but it can also be used on servers.
The word "ubuntu" is from the African Zulu language and translates as "humanity to others."
More for Ubuntu OS here

System: Entry level PC with 1 CPU (4-Cores) / 8 Gbyte RAM / 120 Gbytes Hard Disk / 1680x1050 pixels Monitor
OS : Ubuntu 16.10 64 bits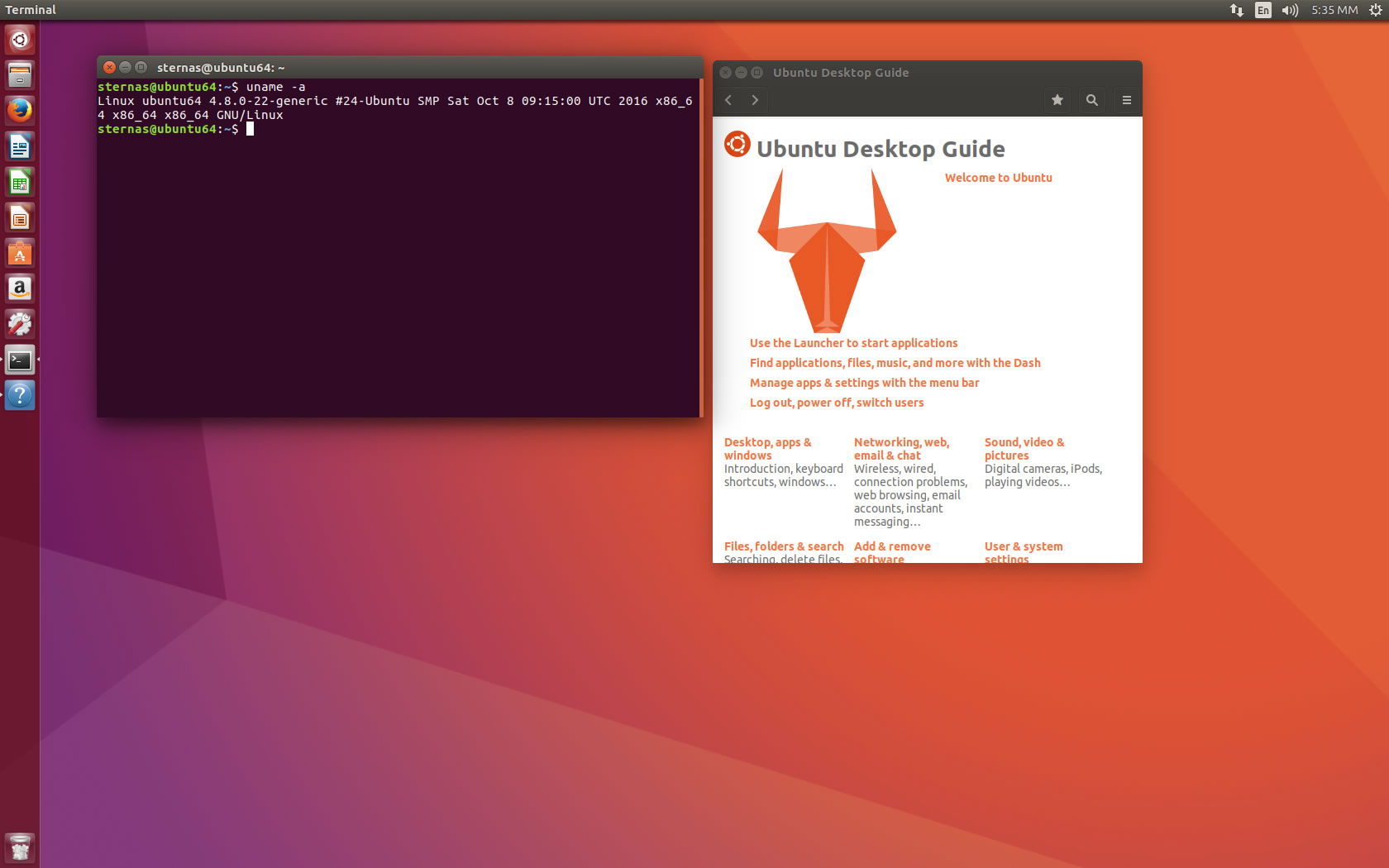 1. Preparation-Give "sudo" root privileges
Open a terminal and exec
sudo nano /etc/sudoers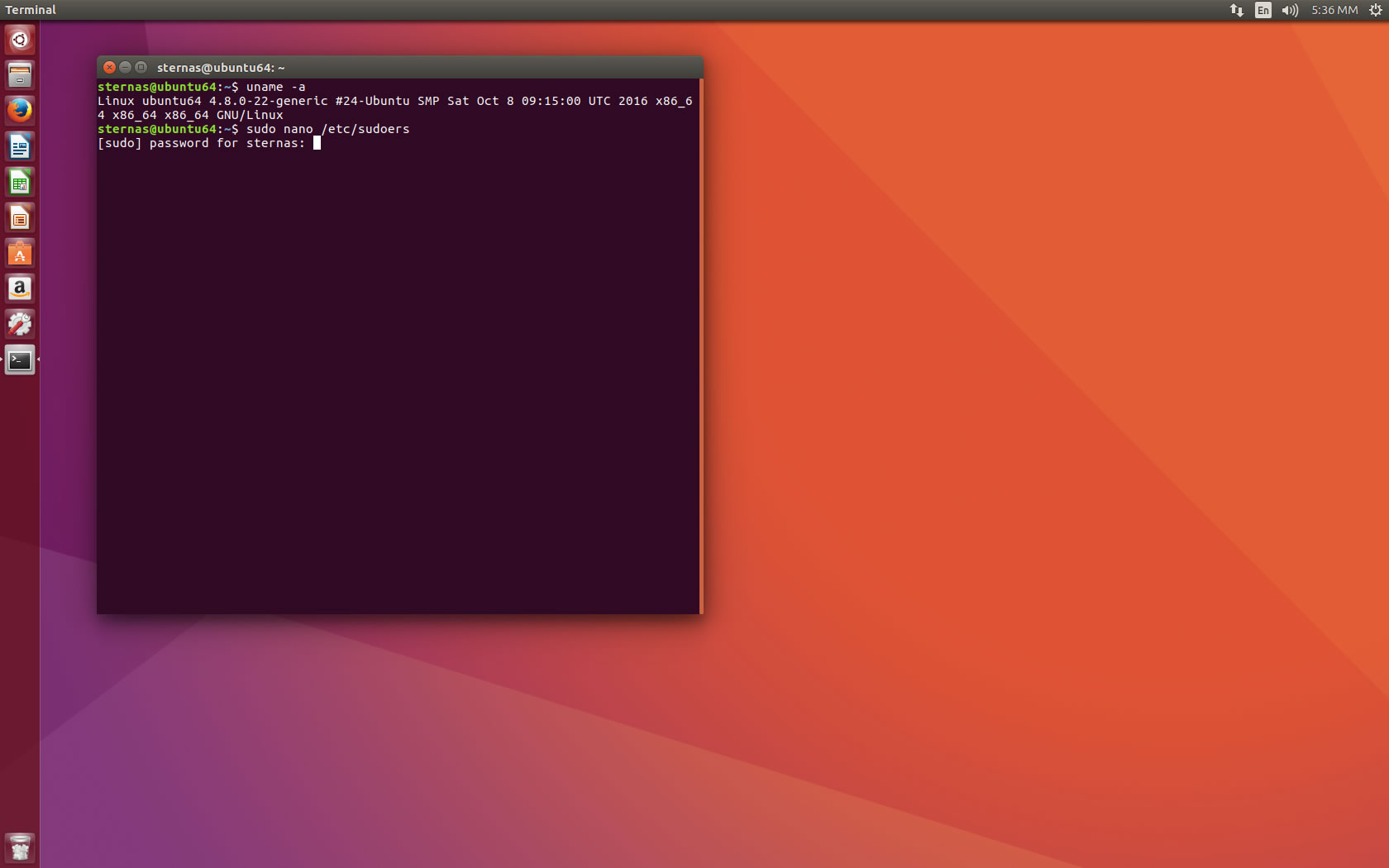 add at the end of /etc/sudoers the line
username ALL=(ALL) NOPASSWD: ALL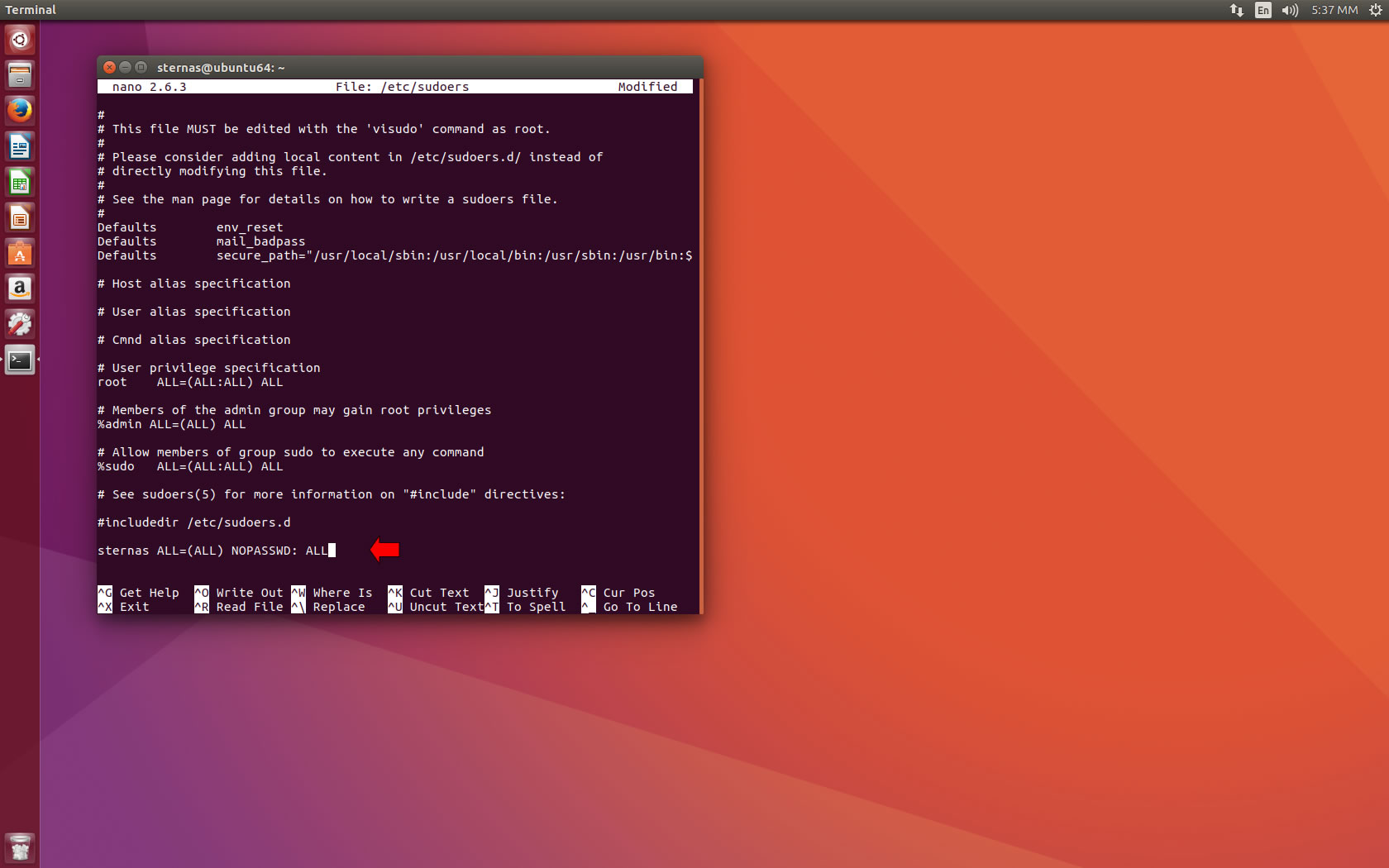 Ctl-X to exit and Y to save
2. Download-Unzip-Install
 Download CodeTyphonIns.zip and unzip to your home directory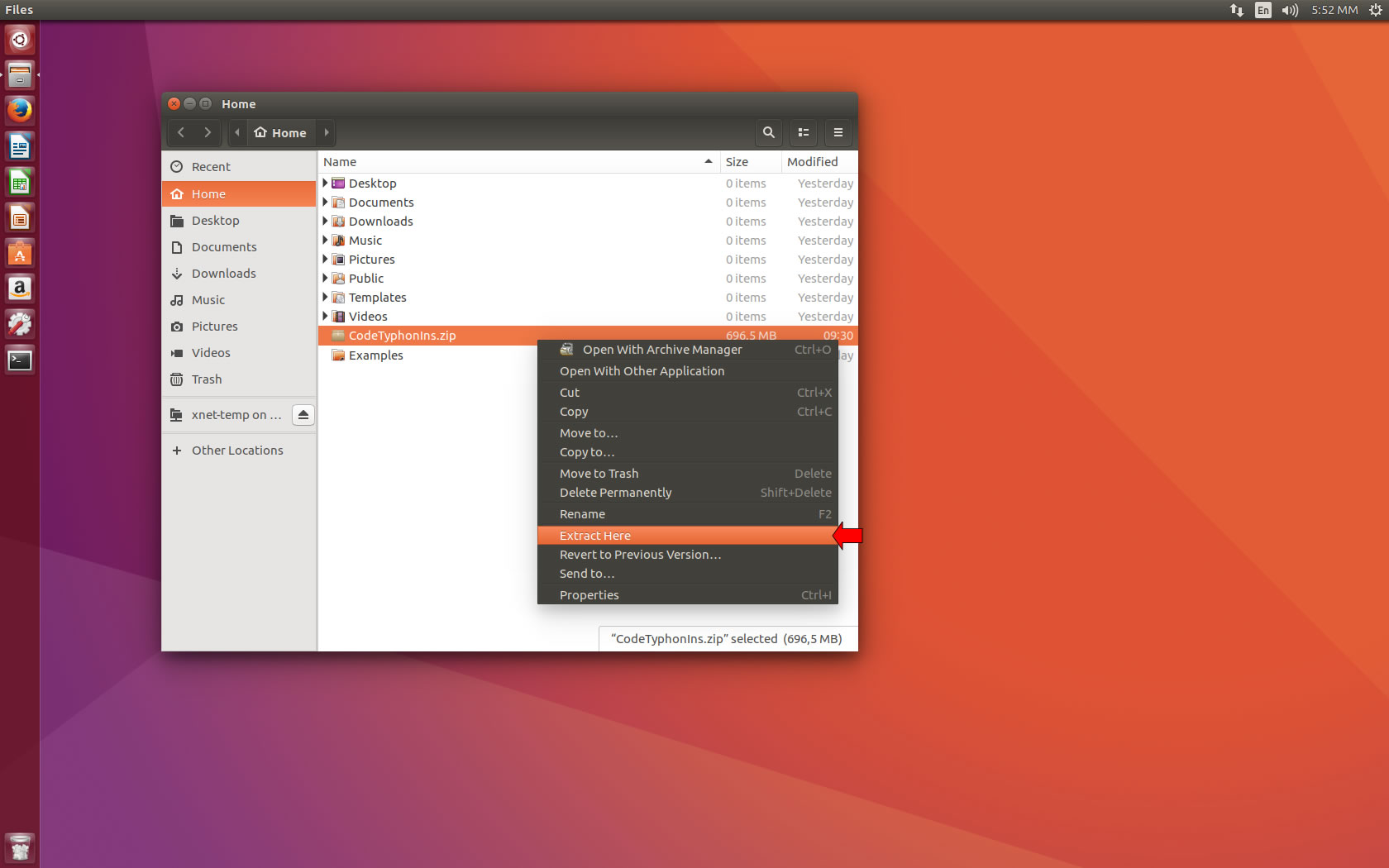 Open a terminal, and go to new CodeTyphonIns directory
 cd CodeTyphonIns
Start CodeTyphon Installation with command
sh ./install.sh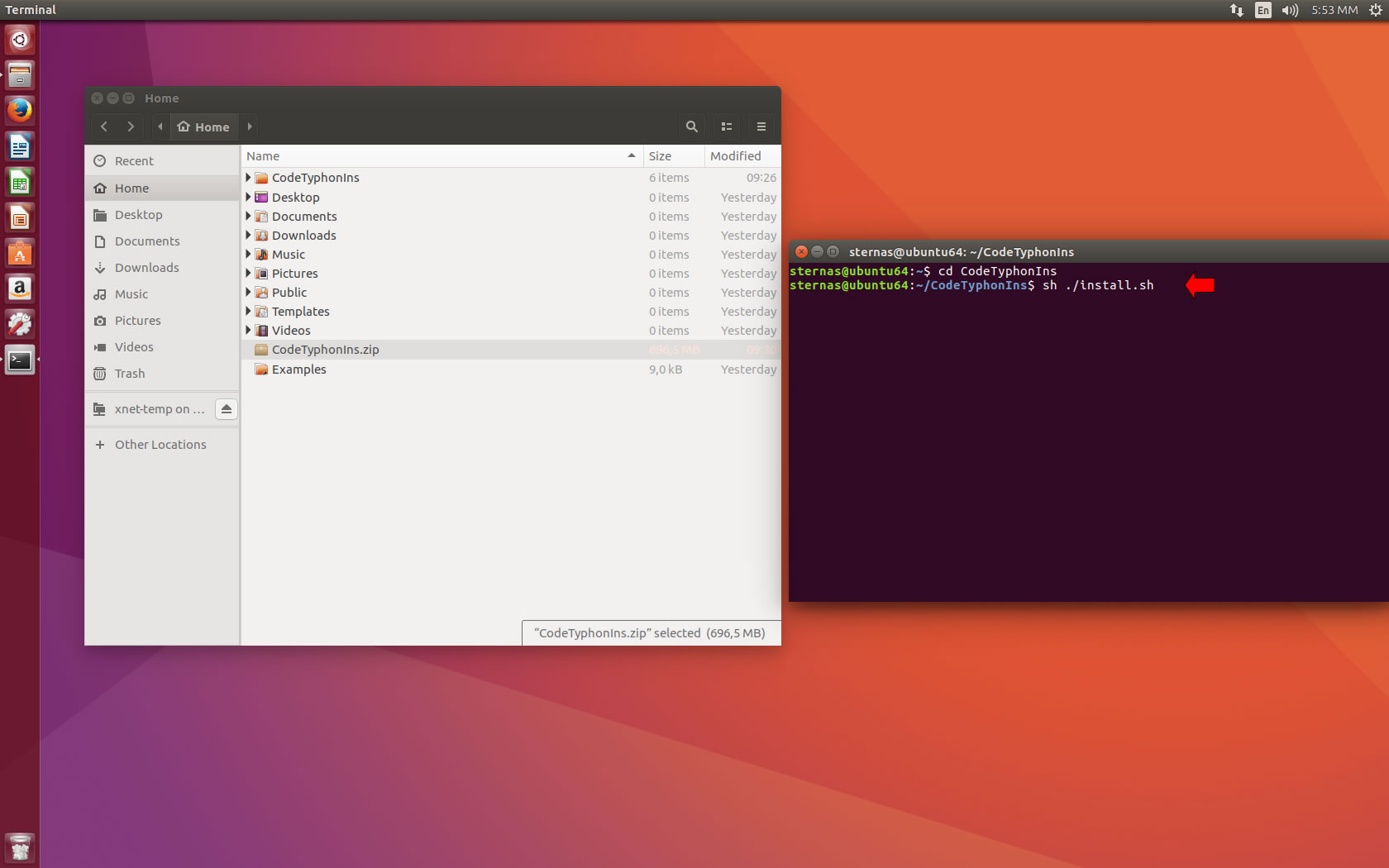 Give zero "0" to Install CodeTyphon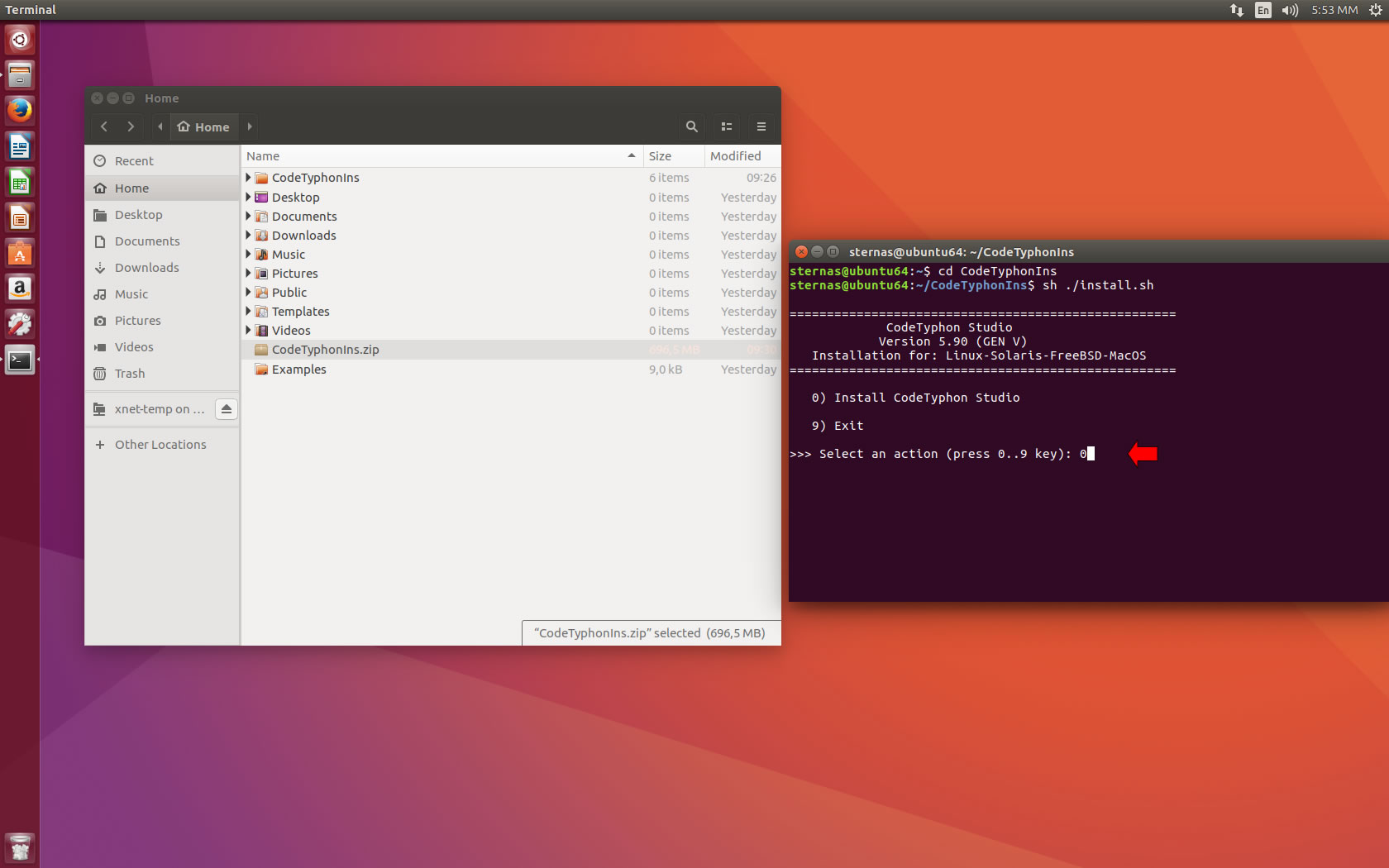 3. Setup and Build
After CT install you can start CTCenter or to continue with the open terminal
We select "MultiArch" option but this is our choice.

Please remember Ubuntu + CodeTyphon Multiarch need more than 80 Gbites on your Hard Disk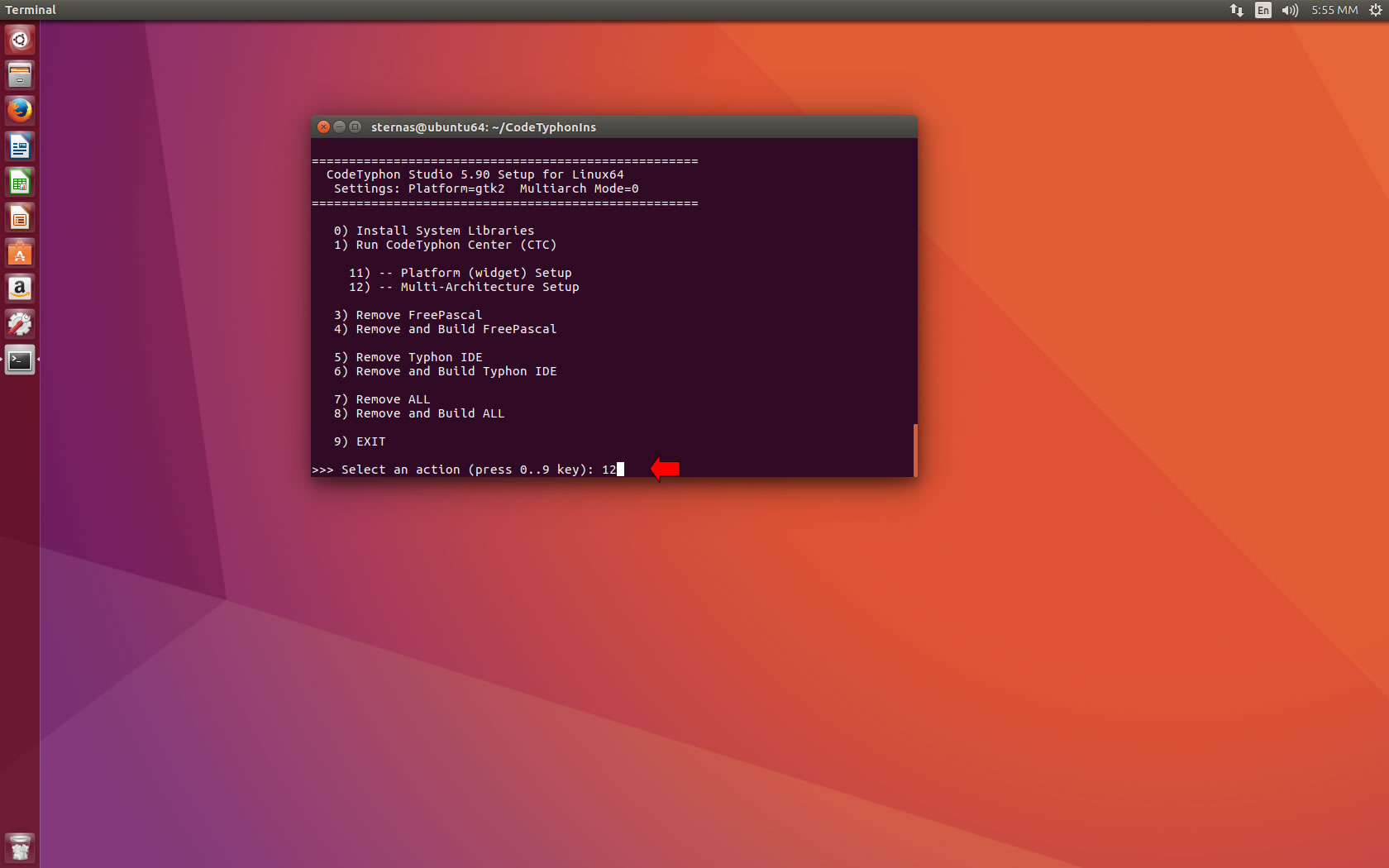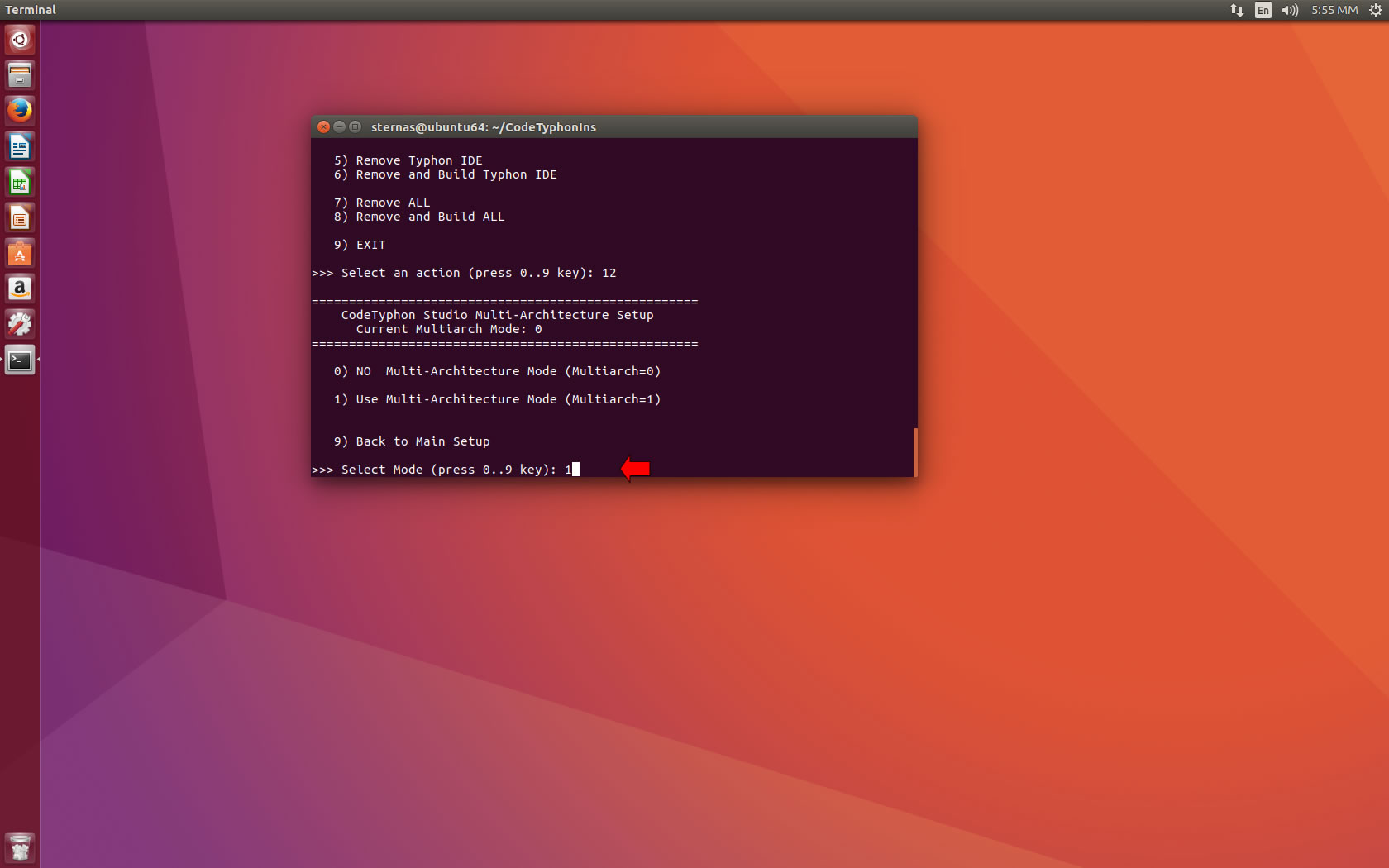 It's the first installation of CodeTyphon on this PC, so we install "system libraries".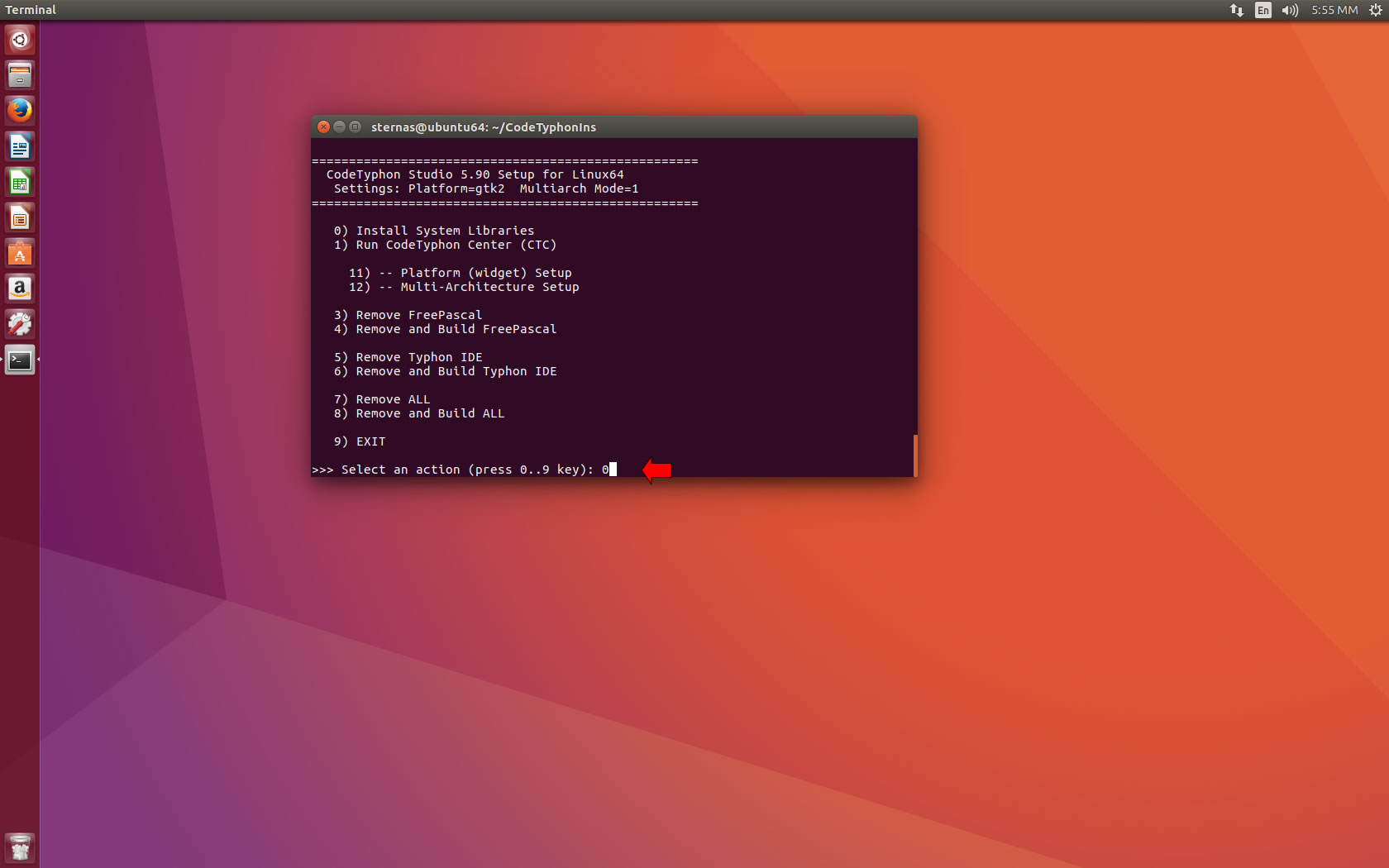 Select "8" to build all...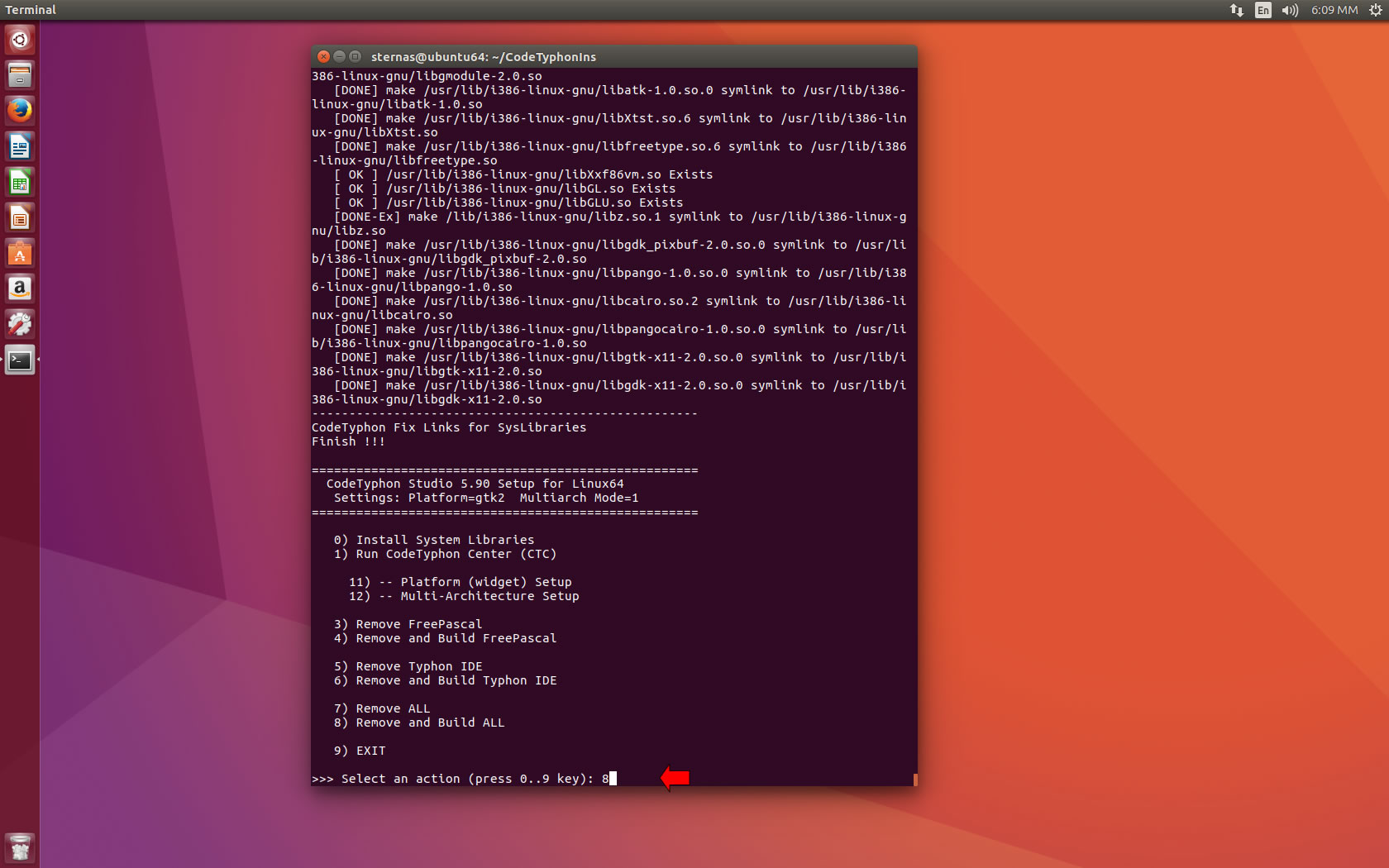 4. Finally
 CTCenter, Typhon32 and Typhon64 with ALL Docked Option (single Window)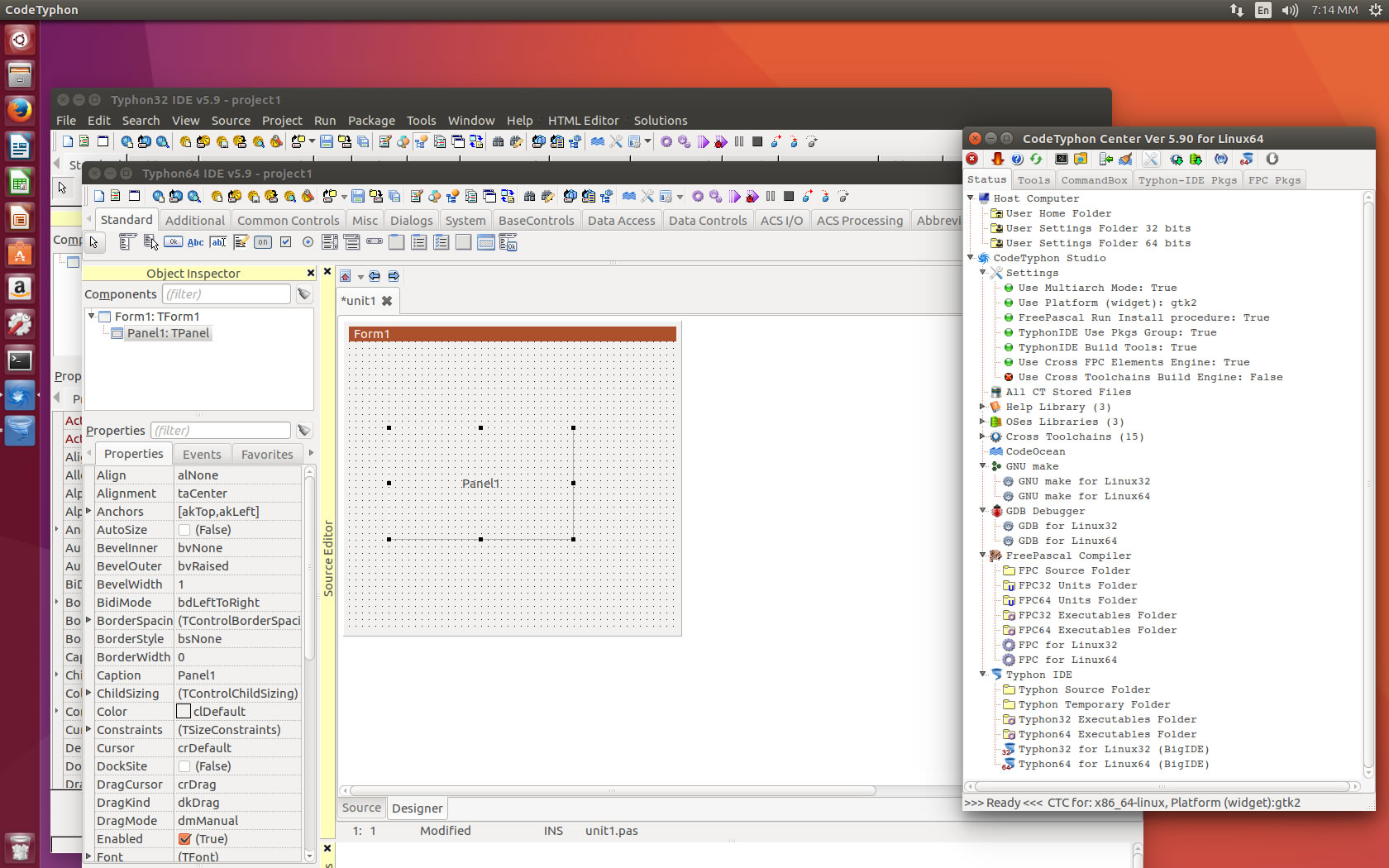 And some tests on new CTCenter abilities...